MANAGE YOUR STOCK WITH EASE WITH EASYLOGISTIC
EasyLogistic is a WMS software package designed to simplify and increase the reliability of your shipping and receiving operations. With an ergonomic interface optimized for use in the warehouse, EasyLogistic offers an easy and intuitive user experience, adapted to all types of support, be it tablet, mobile, computer or PDA.
Thanks to a WiFi or mobile data connection, EasyLogistic is connected in real time, providing a seamless and secure inventory management experience.
Receipt of supplier orders
With EasyLogistic, you can receive supplier orders quickly and error-free using a mobile terminal. The software supports the management of batch/series packaging, expiration dates and ranges. You can also print bar-coded item labels when goods are received, as well as delivery notes and back orders.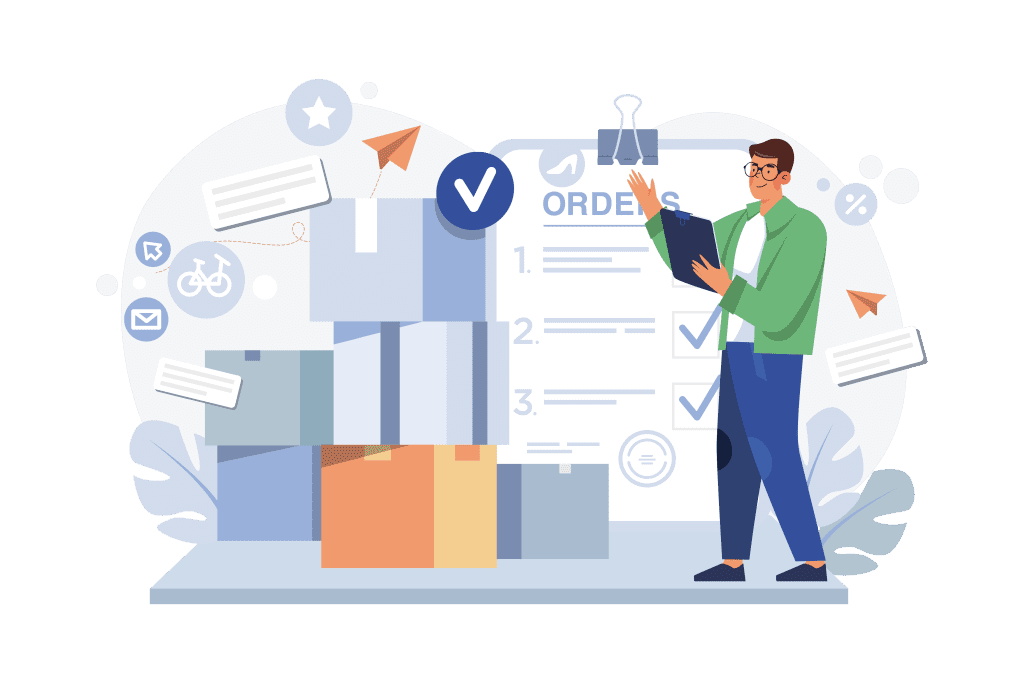 Shipping customer preparation orders
EasyLogistic offers the possibility of creating a delivery note directly in the software, optimizing the picking path according to location. It supports batch numbers, expiration dates, series and ranges. The software also manages packaging and containers (parcels, overpacks and pallets), and lets you send delivery information to the carrier and print the transport label. It also lets you optimize carrier costs, and print item labels, packing lists, delivery notes and invoices.
Operating modes and other features
EasyLogistic offers three operating modes: Picking/Packing, Picking then Packing, and Multi-order Picking/Control and Packing. The software also facilitates data exchange with the carrier, automatically sending delivery information and printing transport labels.
It also offers storage support with multi-location and multi-depot management, the possibility of transfer movements between locations and/or depots, and the printing of item labels with barcodes. 
In addition, EasyLogistic supports physical inventories, whether global or rotating, with real-time stock queries. You can also run an Excel comparison of the inventory with the actual stock to detect discrepancies, and print the inventory from location to location.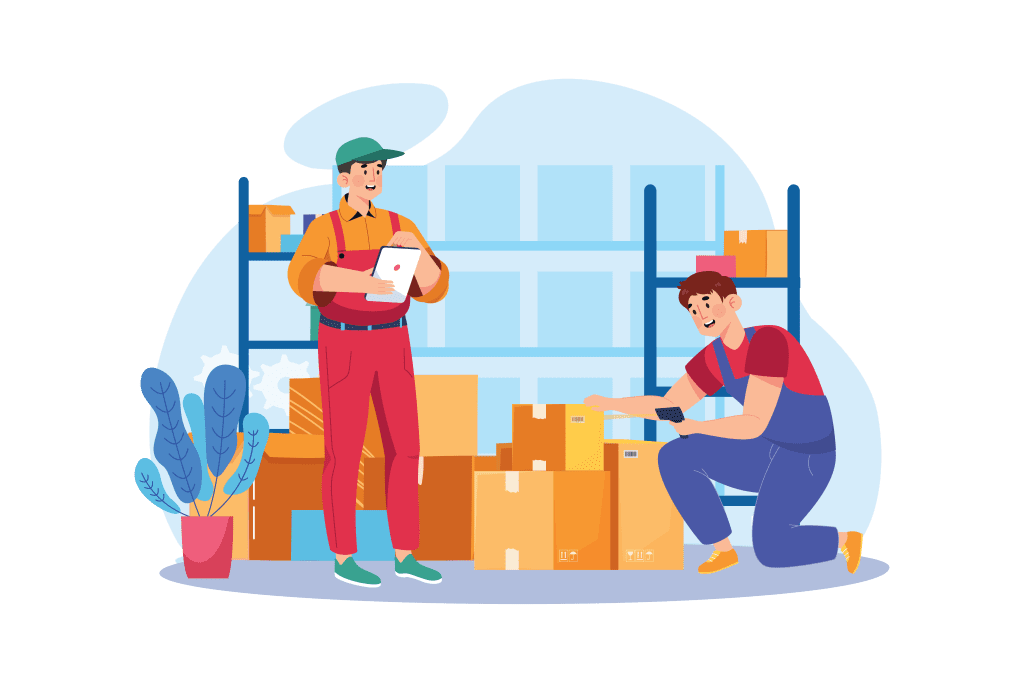 Other benefits of EasyLogistic
Real-time synchronization for optimized stock management.
Optimized ergonomic interface for simplified use in the warehouse.
Management of serial numbers, batches and expiration dates.
Print item labels, location labels, carrier labels and packing lists.
EDI (Electronic Data Interchange) integration with carriers to avoid re-entering data on their platforms.
Enhanced traceability thanks to comprehensive management software.
EasyLogistic is the ideal solution for efficient inventory management. Take advantage of real-time synchronization, optimized ergonomics and advanced functionalities for enhanced traceability of your logistics operations.
Interested in a solution?
Would you like to request a software demo or learn more?
We're always happy to discuss these matters by phone or over a cup of coffee.